Hi! PARIS Summer School 2023
The third edition of the Hi! PARIS Summer School has concluded, leaving behind a trail of knowledge, inspiration, and remarkable experiences.
This year's edition showcased an impressive lineup of tutorials, keynote addresses, and interactive sessions, offering participants a comprehensive exploration of Artificial Intelligence (AI) and Data Science. Let's take a retrospective look at the highlights and key takeaways from this remarkable event. 
Diverse Perspectives and Engaging Sessions
The Hi! PARIS Summer School provided a platform for experts from various domains to share their expertise. The program featured two parallel tracks, "Data Science and AI for Business and Society" and "Theory and Methods of AI", allowing participants to delve into the subject matter from different angles. Attendees had the opportunity to engage in tutorials, where they explored topics such as the utilization of data in fintech lending, deep learning for image recognition and computer vision, learning with messy data, fairness in machine learning, operationalizing AI regulations, self-supervised learning in computer vision and multi-label learning.
Round table with coporate donors
As a testament to the event's significance, a special industry round table was held, bringing together the seven Hi! PARIS corporate donors. The insightful discussions centered around the intersection of AI, Data Science, and real-world applications, offering a glimpse into the practical implementation of these technologies in various industries.
The panelists – Stéphane Lannuzel (L'Oréal), Jeremy Harroch (Capgemini), Sébastien Gourvenec (TotalEnergies), Imen El Karoui (KERING), Laurent Nizard (Rexel), Alexandre Cousin (VINCI), Claude Le Pape-Gardeux (Schneider Electric).
Insights from Renowned Academics
The Summer School's success was further amplified by the presence of globally acclaimed academics who delivered captivating keynote addresses. They shared their research findings, industry insights, and visionary perspectives, inspiring participants and fostering intellectual discussions. With four keynote addresses that illuminated the forefront of AI and Data Science, attendees gained valuable insights into the latest advancements and emerging trends in these fields.
Nurturing Research Conversations
The Hi! PARIS Summer School facilitated an environment conducive to research collaboration and dialogue. The program included an academic panel that sparked meaningful discussions and set the stage for fruitful research conversations. Participants had the opportunity to engage with experts, exchange ideas, and explore potential avenues for future research endeavors. The academic round table, featuring our esteemed keynote speakers, provided a unique opportunity for attendees to interact directly with these accomplished professionals and gain invaluable insights.
The academic speakers  –  Alessandro ACQUISTI (Carnegie Mellon University), Brian PEROZZI (Stony Brook University & Google), Sameer B. SRIVASTAVA (University of California, Berkeley), Gaël Richard (Hi! PARIS Scientific co-Director – Télécom Paris, IP Paris).
Enriching Practical Sessions
The Hi! PARIS Engineering Team added immense value to the Summer School program by offering practical sessions aimed at enhancing participants' research skills. These sessions included a practical research tips session, equipping attendees with valuable techniques and tools on developing Python Packages. Additionally, a student-oriented practical session on how to build a machine learning pipeline and track the run performances allowed the participants to gain hands-on experience and guidance from experts in the field.
Poster Session and Social Event
To showcase the diverse research interests and ongoing projects, a poster session was organized. Participants had the opportunity to present their work, receive feedback, and engage in meaningful discussions with their peers. This vibrant exchange of ideas fostered a sense of community and collaboration among attendees. Moreover, a social event provided a relaxed atmosphere for networking, forging connections, and creating lasting memories.
The third edition of the Hi! PARIS Summer School was a resounding success, leaving a lasting impact on participants and establishing itself as a premier platform for exploring AI and Data Science. The rich program, featuring tutorials, keynote addresses, round tables, and practical sessions, provided a holistic learning experience. As we reflect on the achievements of this event, we look forward to future editions, where we will continue to push the boundaries of knowledge, foster research collaborations, and shape the future of AI and Data Science.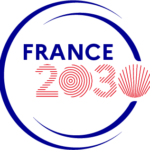 This work has benefited from a government grant managed by the ANR (Agence nationale de la recherche) under France 2030 with the reference « ANR-22-CMAS-0002 ».