¡ Who we are !
Hi! PARIS is the Center on Data Analytics and Artificial Intelligence for Science, Business and Society created by Institut Polytechnique de Paris (IP Paris) and HEC Paris and joined by Inria (Centre Inria de Saclay).
Nested in the heart of the Palaiseau campus, France's largest scientific research hub, Hi! PARIS combines the expertise of IP Paris' schools, HEC Paris' Business School and Inria to create a new international AI champion in science, technology and business. It has been backed by strong funding and support from major multinational companies. On a larger scale than ever before, Hi! PARIS will conduct breakthrough and multidisciplinary research on AI and Data Science, while simultaneously developing new education programs and fostering innovation.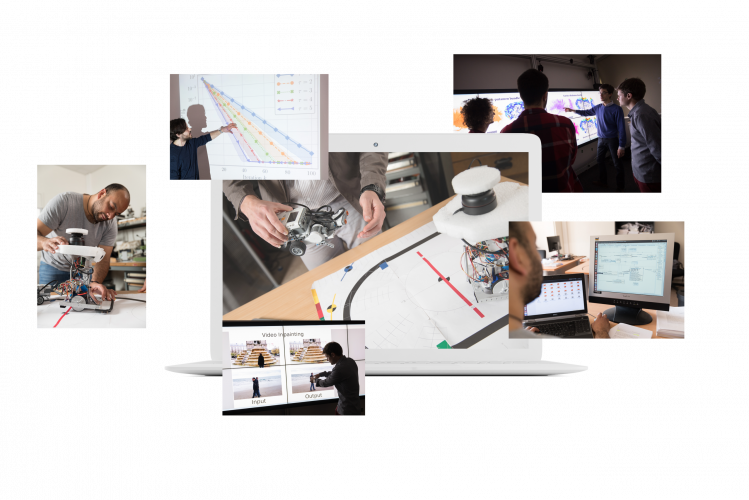 Multidisciplinary Research
Global challenge
A need for cutting-edge research, ranging from fundamental research on methods for AI and data analytics, to business applications across all sectors and implications for society.

Our response
Hire world-class researchers and increase the production of top-quality research on topics essential for the competitiveness of European companies and for our countries' sovereignty.
Research & Industry-oriented
Higher education
Global challenge
Exponential growth of data and AI capability implies a massive need for graduates with an expertise in both data science and management, spread through all sectors of the economy.

Our response
Create and grow joint programs at Master and PhD level and more than double the number of our graduates with a dual expertise on AI and data analytics business.
Service-oriented
Innovation
Global challenge
Encourage development of startups and innovative projects in AI

Our response
Within five years, double the number of incubated AI-related entrepreneurial and intrapreneurial projects by providing human capital, incubation facilities and new post-incubation services.